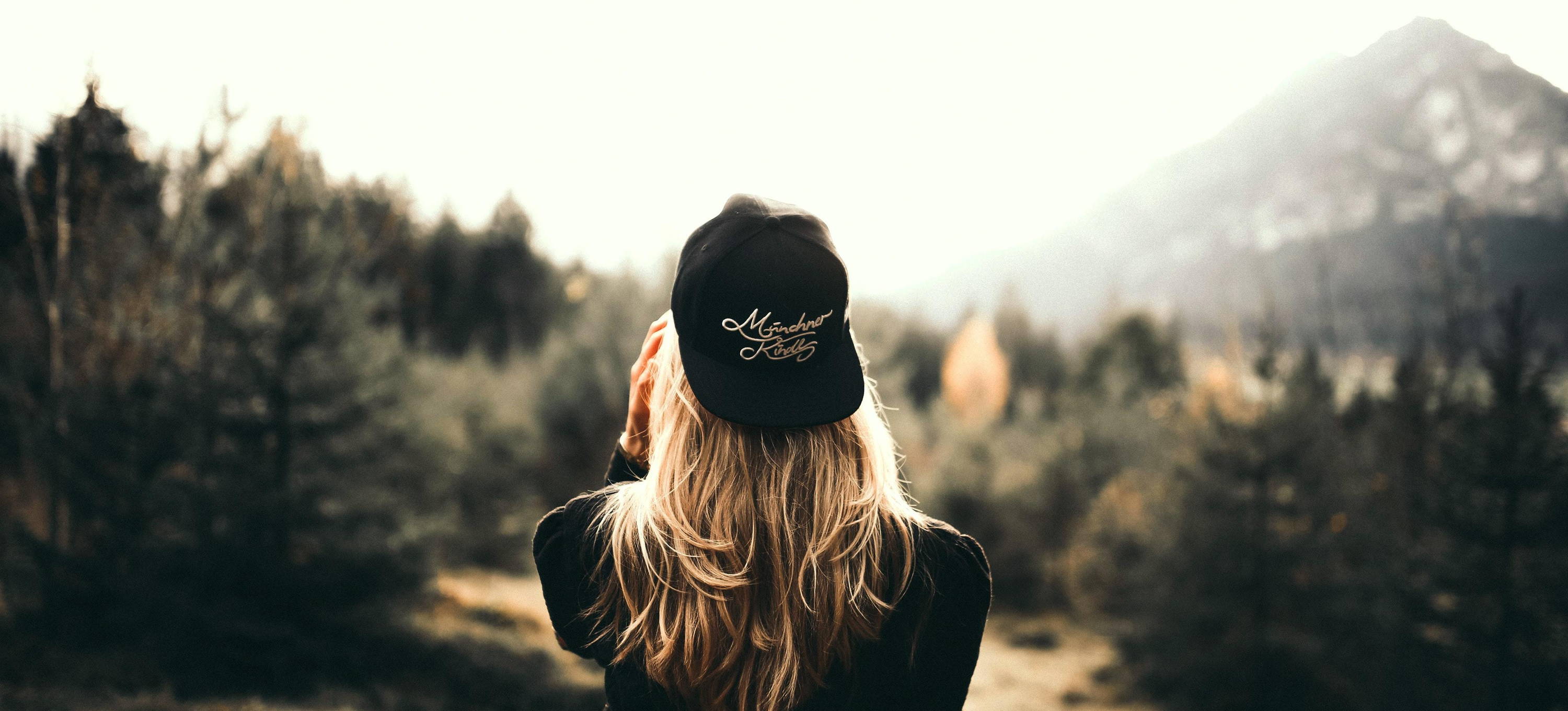 A Smoker's Survival Guide: The 5 Best Pipes for your Next Trip
Author Jason Meunier / Outdoor Smoking / Published: Feb-21-2019
You know that feeling you get when you finally make it to the summit of the mountain and you reach into your backpack for some goodies? It's time to unravel a little bit and enjoy the view!
Like a ritual, you always roll one up. Not a bad plan.
But, would you believe me if I told you that there was something better?! Something that was a little more suited for the rugged terrain or even more streamlined for stealth?
Not only am I willing to bet that there are better options, but I'm also going to go out on a limb here and say that a change-up to your outdoor sesh routine is a good thing! After all, aren't you a thrill seeker?
Anyway, below you will find our curated list of the top five pipes and gadgets tailored for any outdoor excursion. They are scored by the three most important factors: Versatility, Concealability, and Affordability.
---
The invention of the Roll-uh-Bowl may have been the biggest advance in outdoor smoking technology in recent years. While it is quite the simple design, make no mistake, it's a complete game changer.
The Roll-uh-Bowl is a full-fledged 8-inch silicone water pipe with an anodized aluminum ejectable bowl. As the name implies, it can be rolled up and stashed away between use. This makes it super convenient for traveling, hiking, and any outdoor activity in general. Just pour a little bit of water into the pipe and your good to go no matter the adventure!
Versatility Score
Concealability Score
Affordability Score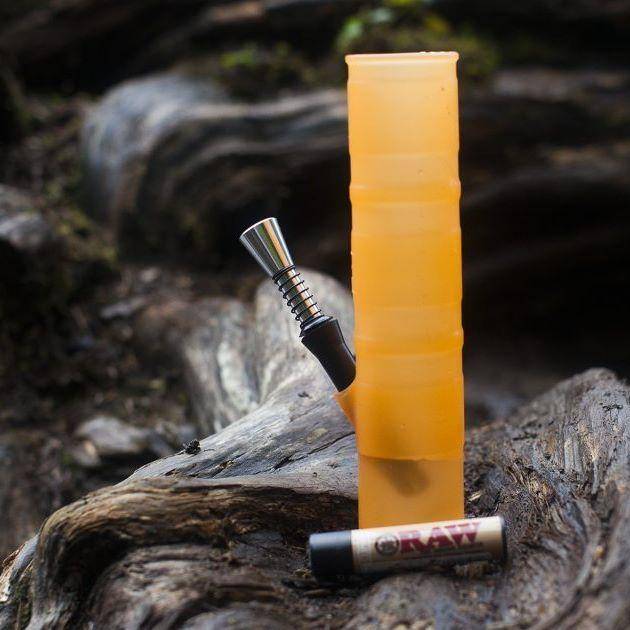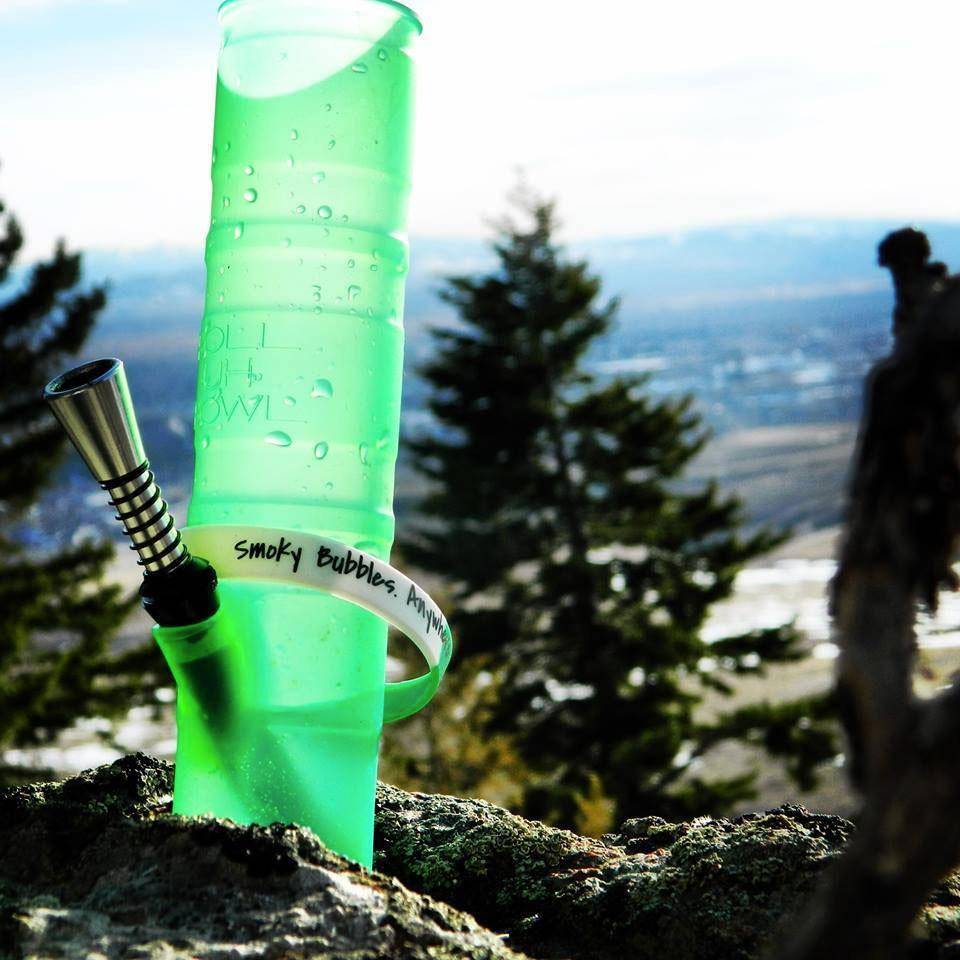 ---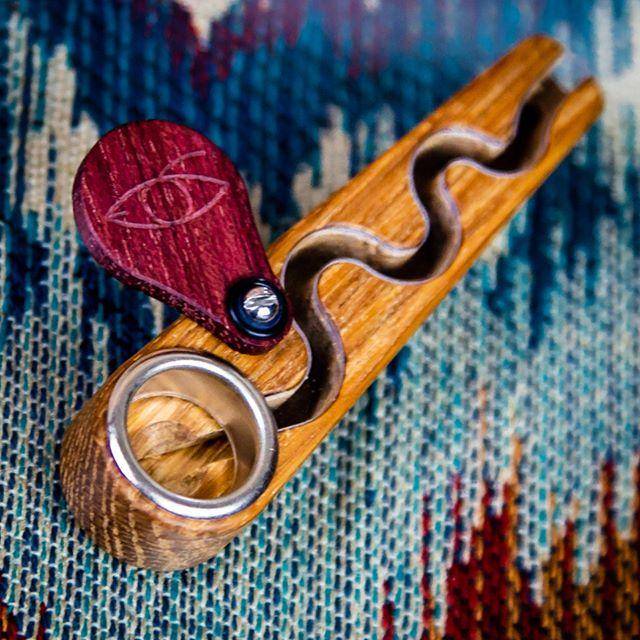 These wooden pipes have a sort of cult-following that aligns nicely with the 'Illuminati eye' which is engraved into every piece. Monkey Pipes are distinguished by two unique features. Most notably, each one is actually handmade in Portland, Oregon using locally grown and sustainably sourced American hardwood.
Secondly, the pipes have a swivel top which keeps your stash concealed. What's better than smoking out of a pipe from the woods in the woods?!
Versatility Score
Concealability Score
Affordability Score
---
They say necessity is the mother of invention... well somebody must have had a realization about their butter-fingers when they created the EYCE Molds brand! Nearly impossible to break, the EYCE spoon pipe is perfect for bringing outside or hauling around in your backpack. It is one of the most discreet and versatile accessories in this list, and for good reason.
Outfitted with a secret stash compartment nestled inside the base of the bowl, you can stow your dry herb without anyone ever knowing. Combine the stash jar with the steel poker tool and you truly have the all-in-one dry pipe tailored to the outdoor experience!
Versatility Score
Concealability Score
Affordability Score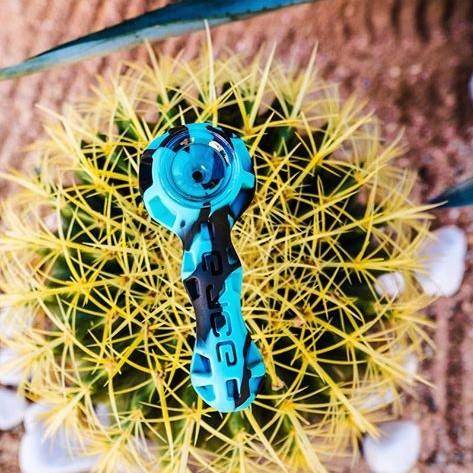 ---
Combining style and stealth, the Genius is reminiscent of the old school slide phones from junior high. Forged of 100% anodized alloy metal, the pipe is literally indestructible. Better yet, this dry pipe has a scratch resistant finish which lends itself suitable as a travel companion. If smoking discreetly is a top priority, then the Genius pipe (as the name implies) is a Genius!
Versatility Score
Concealability Score
Affordability Score
---
Maybe you've read this far and you're saying to yourself: "I still prefer smoking pre-rolls when I'm enjoying the great outdoors!" Don't worry, here's the game changer. The Otto electric SMART grinder is an essential tool you must never go without... seriously, promise yourself never to hand-roll ever again!
The first ever SMART grinder intelligently mills your dry herb to the most optimal consistency by using patented technology driven by artificial intelligence. The grinder will slow down or speed up depending on herb coarseness among several other factors. Most importantly though, for all of you outdoor lovers is the fact that the Otto will fill your cones and papers in just seconds without any spills. It's also small enough to take with you on a long trek in the mountains. This one-of-a-kind gadget is your solution to quickly grinding herb while also serving as a dispenser to fill your cones so that you can still smoke the way that you've always preferred!
Versatility Score
Concealability Score
Affordability Score
Author Maxim Tourou / Category Architecture / Published: Apr-05-2018